A Rainbow of Quilts
Christmas Truffles
Craft Tree Table Toppers - Softcover

Craft Tree Table Toppers - Softcover


Double dipity by Sara Nephew
Flower patch quilts by Laurie Bird
International Tucson - Feathers Gold
Price:
$ 14.99

CAD

per metre




Modern Heritage Quilts by That Patchwork Place

A Fresh look at Tried and True designs. Use traditional piecing skills to create tomorrows heirloom quilts. You'll discover how to give your favorite blocks scrappy, modern look with elegant and up to date versions of time-tested quilt


More hand applique by machine
One Wonderful Curve by Jenny Pedigo

12 gorgeous contemporary quilts created with one curved block and the quick curve rulrer


Patchwork plus
Pre Cut Primer Book
Quick Quilts with rulers

D & C, Create 18 quilts in no time with the help of rulers. Authors Pam & Nicky Lintott use the 2 peaks in 1, Kaleidoscope, and Flying geese ruler. Published by D&C


Quilting & Applique by Martha Preston
Quilting Season by Debbie Caffrey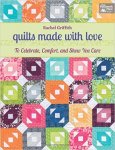 Quilts made with Love by Rachel Griffith
Radiant Star Quilts
Skip the Borders Easy Patterns for Modern Quilts Julie Herman of Jaybird Quilts

Julie Herman of Jaybird Quilts. Create quilts with simple designs, strong lines, and a modern aesthetic.


The Hidden Sampler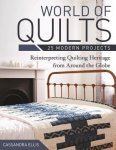 World of Quilts by Cassandra Ellis
Adornit pattern book Chamberry

ADORNit Pattern booklet Chamberry


Adornit pattern book Rhapsody Bop

ADORNit Pattern booklet Rhapsody Bop


Angles with Ease book ANK306

Angles with Ease book Simple solutions to Kaleidoscope Quilts strip piece stars paddle wheels and more Quickly cut trees diamonds hexagons tumblers - no templates required.


Book Set the Table table runner patterns

Set the Table 11 designer patterns for table runners.


GE Quiltdesigns Stripology 2 by Gudrun Erla

Stripology 2 a book by Gudrun Erla of GE DEsigns Iceland 6 favourite strip patterns now made with 1 1/2" strips. 3 sizes for each pattern


Marble Your Own Quilt Fabrics AQS1298

Marble Your Own Quilt Fabrics book by Kathy Fawcett & Carol Shoaf


Mount Redoubt Designs 'Tis the Season Letitia Hutchings MRD007

Book/patterns - 'Tis the Season 6 beginner to intermediate Machine Applique Quilt Projects by Letitia Hutchings


One-Block Wonders Encore - Softcover

One-Block Wonders Encore - Softcover. a book by Maxine Rosenthal & Joy Pelzmann. New shapes multiple fabrics out-of-this-world quilts


Quilt Savvy Fallert`s Guide to Images on Fabric by Caryl Bryer Fallert

Creating images on fabric is simple fun and limited only by your imagination. This latest edition is the perfect how-to guide to get you started. International known for her award-winning quilts


Stash Books Elizabeth Hartman Patchwork City

A modern quilt sampler from the best-selling author of The Practical Guide to Patchwork; Elizabeth Hartman.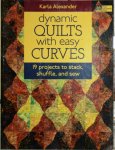 That Patchwork Place Dynamic Quilts with Easy Curves B1121

Dynamic Quilts with Easy Curves 19 projects to stack shuffle and sew


That Patchwork Place Sculpted Threads book B829

Sculpted Threads Artful Brooches Earrings and more. book by Janet Shipley Hawks articles made from threads


Turning Twenty Tricia Cribbs Gimme 5 & Make It Scrappy - Softcover

Turning Twenty by Tricia Cribbs Gimme 5 & Make It Scrappy - Softcover